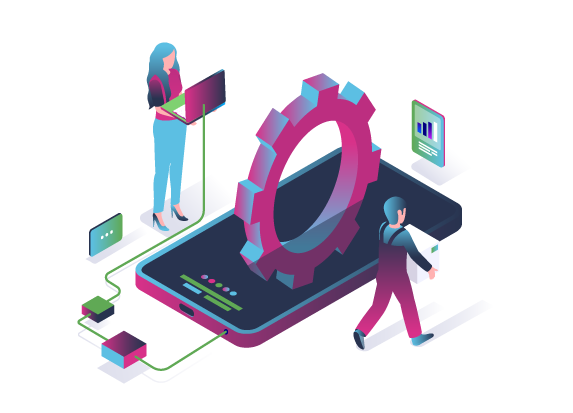 ---
Forge your digital footprint
Fully responsive and user orientated product development
We include all the latest web and native technical requirements that your website or mobile application requires to function successfully. Each product development project is as unique as the company itself and we pride ourselves in providing custom web and mobile solutions. All of our work is delivered by international standard of quality that ensures our clients have a product they can be proud of.
Web & App
Your Web & Mobile Applications play a very unique role in your business in that it allows for anyone in the world at any time, to learn more about you. It represents you 24/7. It is therefore important to be sure that your digital platform(s) is/are a true reflection of your company. We place great value in the contact sessions with our clients where we try and learn as much possible, this gives us the opportunity to design the website according to your exact needs.
---
Each Web & Application package includes
Internationally recognized standards
We will set up a meeting with you to discuss your product development plan.
50% Deposit required
If you accept our quote we will send you an invoice and start with the design and development of your website as soon as we receive confirmation of the 50% deposit payment. It's as easy as that
Product development Includes:
Hosting & Registration Setup
Responsive design
Google Map Integration
User Experience Integration
User Interface Integration
Professionally sourced visual content
Content Management Platform
Social Media Integration
Keyword driven Copy Writing
Email configuration
We will compile a schedule with you so that we can periodically obtain the required information we need to launch a successful campaign.